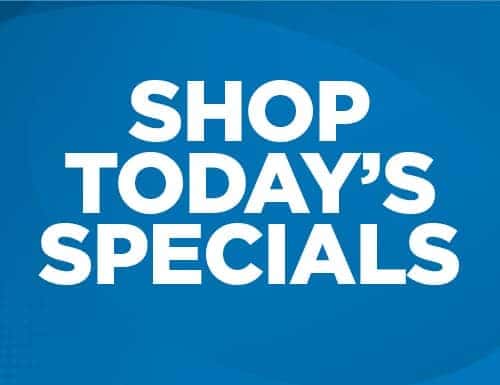 Today's
Specials
Honda of Middleburg Heights has the vehicle at the price that you are looking for. We will make it easy for you to find.
Explore Specials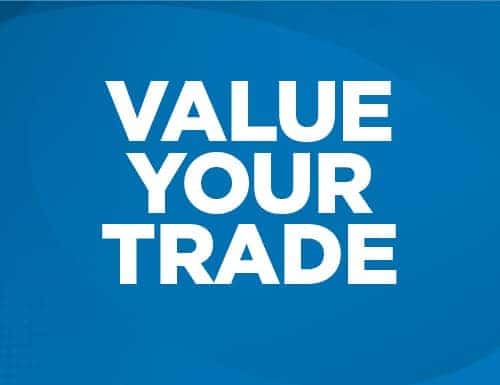 Value Your
Trade
Trade-in and trade-up with one of your old trucks or vehicles for a brand new vehicle.
Get Your Appraisal
Our
Reviews
Recall work performed. Very professional and communicative. Would highly recommend
Pleasant and knowledgeable sales associate. Took great care in a minor issue when purchasing vehicle
I recently accompanied my girlfriend to this dealership to inquire about a car for her. I have to say I've be apart of many car buying experiences and I can say this dealership was at the top tier of excellent customer service from all angles leaving no room for doubt about your purchase. Cameron Black our salesman was in contact with her prior to coming and was knowledgeable,professional and overall reassuring about getting her a car that fits her needs win her budget without doubt that If we came in that he was sure he could get her in a vehicle that she'd love. Walking into the dealership Cameron greeted us at the door with a smile that was backed up by positivity and confidence but without being the stereotypical aggressive car salesman. We went to his desk and offered us a water and that he found the car for her. He set a key fob on the desk and assured her that this would be everything she was looking for and if she agreed to put it on her key ring because he'll make sure the financing and trade in was in her budget. Personally I thought at first not to jump the gun as some dealerships will tell you everything you want to hear only for some hidden to show up after you decide on a car and are excited. This time it was not the case. What transpired was exactly as he assured her. The Santa Fe wasn't just what she wanted but actually far more than what she was initially looking for. While we were looking at the car the team was already done appraising her trade in and the number that came back was more than previous dealerships had offered and I had no complaints about it being a fair value. When the time came for the financing office to make everything official, all of the numbers were exactly what were initially agreed on with no last minute surprises or any more money than she agreed on. Before I knew it she was done signing and all that was left to do was get in the new car to drive home. Overall Cameron made this an awesome experience. He gave her a sense of comforting confidence that he was listening to her and not just trying to make a sale. Not all sales experiences feel personal. People can feel like just another possibility of a commission and nothing more. He broke the stereotype and made us feel like a friend and treated us just as such. I want to thank him and everyone involved for making her the smile as big as she could that continued the whole drive home, and we live 2 hours away. I would refer anyone interested in a car purchase to this dealership and straight to him because I know that he is going to give the same amount of confidence and reassurance that he is listening to your needs and isn't looking at you as a number. Thanks for everything! We appreciate you so much!
My salesman Sum, Finance guy Brandon, and Sales Manager Alex were all amazing. If you appreciate great service I highly recommend Honda of Middleburg Hts. Thanks a lot guys!!! Love my new ride!!!
After one phone call Jamie was able to locate the specific 2023 CRV hybrid model in the hard to find color that we had been searching for. We drove it home the same day! She went above and beyond to find a car that, up to that point, we were sure would have to be ordered. Working with Jamie was a pleasure. We left feeling satisfied with the deal we agreed upon and were happy to avoid the high pressure sales tactics that are so common these days. We definitely recommend Jamie! Darlene and Bernie Horbol
This dealership had the best energy start to finish! Each person I interacted with was phenomenal. Made me feel welcome, at ease, confident & all around special! They made everything happen for me when no one else could!! Cameron was my salesman- let me tell you. He got hard at work as soon as he called and I said- "I need you to hear me out" because my situation was far from simple or easy. He told me to put in my application and such and he'd get right on it.That he sympathized with me. With in an hour he got back to me with the best news! He said I could come pick up my new Hyundai Sante Fe!!! I have been try since October and he made this all happen quicker than ever. I was so very blown away! Thank you to Cam for just being a beautiful human and making my dream land in my driveway! I'm forever grateful! Please save yourself time and go see him!
Shawn Cabell was the salesperson that helped me get my newest lease. He was great to work with, very knowledgeable and worked very hard to get me the best deal possible! I would recommend Shawn and Honda of Middleburg to all of my friends and family!
My salesman Sum, finance guy Brandon, and sales manager Alex were awesome. I highly recommend Honda of Middleburg Hts. If you appreciate great service!!!
My husband and I were in need of a car and we stopped in at Honda of Middleburg Hts on March 25th 2023. We walked in and were helped right away. Our sales person was Alicia, and she was knowledgeable, friendly and just all around FANTASTIC. We explained what we were looking for and she found us the perfect vehicle. She was't just out for herself to sell a car, she worked FOR us to get us the absolute best deal. She took the time to answer any questions we had and to explain the features of the vehicle. I cannot say enough good things about her and our experience. Highly recommend her and this dealership if anyone is in need of a new vehicle! We are beyond happy with our purchase and experience and will be purchasing our next vehicles with her in the future!
David help us lot. Explain us what we need
I have been searching out my Hrv Honda for months . I have dealt with several dealerships. When I reached out to Middleburg Hts I spoke with Andy. He has been the reason that I finally came in to deal with this dealership. His gentle persistence has been a game changer for us!! He was knowledgeable, patient and a great listener.. We had a great experience dealing with Andy!!!
Great service, timely, and informative.
I was very happy with the service I received. Laura was great. The service was great and they even washed the car and wiped down the dash board. While I was there I looked at new cars with Josh who was very helpful. I will be back.
Amazing experience purchasing my daughters new honda civic with sales rep Sum. With a combination of Sum being our sales rep and Brandon in fina ncing we will definitely be purchasing all of our future Honda vehicles with this dealership.
Awesome service and parts departments! That's why I continue to go there
Sum was very helpful and easy to talk to. Highly recommended. Brandon, is also knowledgeable about his job. Keep it up!
Travis was fantastic to work with and helped get my daughter into her first car. I would highly recommend this dealership!!
This is the 2nd time we deal with Fred and it's not going to be the last time. We appreciate so much the outstanding, friendly, and efficient service Fred is always providing. Honda Middleburg is lucky to have an excellent employee like him.
This was such a pleasant experience!!! Called to make an appointment an the representative said they were booked, but they fit me in. Needed a new tire. Dave Richmond took very good care of me. Was a pleasure to work with him. Car was done within an hour. Thank you Honda of Middleburg Heights I highly Recommend this place.***
First time there, taking care by professionals
Excellent customer service! No pressure but attentive. Steve R was wonderful. Highly recommend him and the entire dealership!
Our salesman Shawn did a great job and went above and beyond to help us find that car we wanted definitely would recommend Shawn and the dealership to friends and family
Fast service and friendly staff

Welcome To
Honda of Middleburg Heights
Are you searching for a Honda dealership near Dayton, Ohio, or just generally looking for car dealers in Middleburg Heights, Ohio? If so, you'll find exceptional customer service and savings at Honda of Middleburg Heights. We're among the leading North Olmsted car dealerships and Honda dealers in Ohio, period. Take a moment to learn about our services. Then, contact us for assistance!
Affordable New and Used Inventories
At Honda of Middleburg Heights, we're among the leading Honda dealers in Ohio. This is because we offer an especially robust selection of new Honda models, and all of our prices are set to compete with Honda dealerships in Dayton, Ohio, as well as car dealers in Middleburg Heights, Ohio. From competitive offers to a diverse selection, we're your one-stop shop. What really sets us apart from other North Olmsted car dealerships, however, is that we offer a complimentary lifetime powertrain warranty with every new vehicle purchase!
We also carry an extensive selection of used vehicles from the majority of auto brands. Our pre-owned selection is vetted for quality, thoroughly inspected, and cleaned. We also carry a large inventory of certified pre-owned Honda models! What's more? Our expert financiers have access to national lenders and can help you secure the best possible interest rate for your credit score!
Expert Service and Parts Departments
After you've purchased a vehicle from Honda of Middleburg Heights, our Honda service department will help you keep your automotive investment in tip-top shape for years to come. And our service specials make maintenance more affordable than ever.
Working on a DIY project at home? No worries, our parts department has access to affordable OEM Honda parts. These parts are the very same components your vehicle was built with at the factory. Not only are they built with premium materials, but they don't risk depreciating your vehicle's residual value or voiding its warranty. There's no guarantee that your repairs are compliant with your warranty when you use the aftermarket parts you may find at other car dealers in Middleburg Heights or North Olmsted car dealerships.
Reach Out to a Leading Honda Dealer in Ohio
Are you in need of a new Honda, a used vehicle from another make, a car service, or Honda parts? Whatever your needs, trust Honda of Middleburg Heights for prices to compete with the most generous offers among Honda dealerships in Dayton, Ohio, and car dealerships in North Olmsted! You can reach our sales department at (440) 243-5577, our service center at (440) 243-8081, and our parts department at (440) 243-3575. We look forward to showing you the customer service you deserve!